" A Fresh Breeze"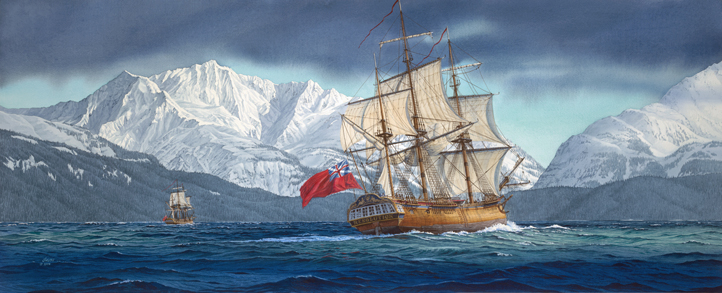 Capt. Cook sails HMS Resolution accompanied by the HMS Discovery on his third voyage.
Limited edition Giclee' print on archival paper or on archival canvas with a museum grade finish and mounted on gatorboard, image size 19" x 47"
Note: Paper Giclees must be matted and framed under glass.
100 signed and numbered
25 signed and numbered Artist Proofs