New Release
" A Snug Cove "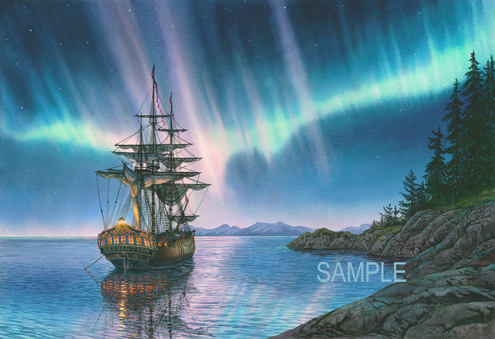 Limited edition Giclee' print, image size 23.75" x 16.25"
From an original watercolor
50 signed and numbered $350.00 ea
10 signed and numbered Artist Proofs $450.00 ea. (Low inventory!)
Questions or comments? Contact us at info@gausefineart.com
Capt. Cook anchors in a snug cove under an evening auroral display.