"In the Gulf"
The Print Original custom framed Oil Painting
original size- 24" x 48" Framed dimensions 35" x 59"
Explorer Vitus Berings ship "The St Peter" as she approaches Kayak island, Alaska where the
ships naturalist, Stellar was allowed to go ashore for a few hours of exploration.
This painting is the result of many hours of research, countless hours at the easel and I believe it
to be a fairly accurate rendition of the ship and rigging. To add to the detail of the painting my
dear wife meticulously sewed a Russian naval flag of the period to use as a working model. I
personally designed the molding, built, finished and 24k, gold leafed this massive one of a kind
solid wood frame.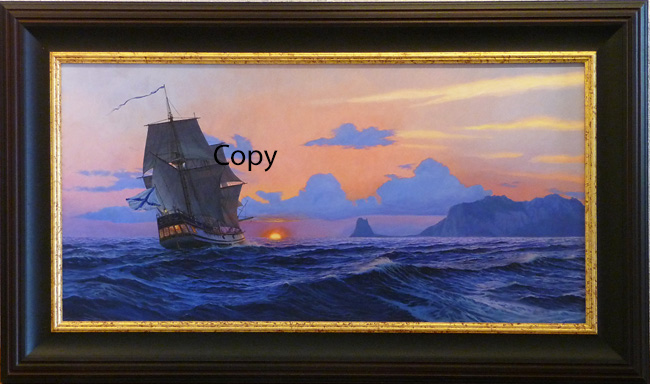 "In the Gulf" $25,000.00
Free Shipping in USA!
http://turpingallery.myshopify.com/