New Release
"The Titan"
Limited edition Giclee' print, on canvas, image size 12" x 16"
With archival mounting on gatorboard, From an original oil
50 signed and numbered $300.00 ea
15 signed and numbered Artist Proofs $400.00 ea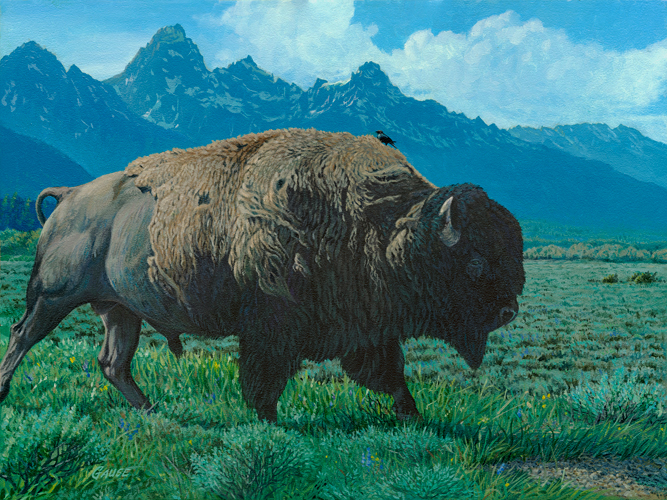 The President signed the National Bison Legacy Act on May 9, 2016 making the North American bison the official National Mammal of the United States. This is a great milestone for an animal that once faced extinction. The bison has played a central role in America's history and culture and helped shape the Great Plains and the lifestyle of Native Americans. Today, bison live in all 50 states and serves as a symbol of unity, resilience and healthy lifestyles and communities. I hope you will add this one to your collection.
Each canvas giclee has a a numbered certificate of authenticity and arrives ready to be framed. (Note: 12 x 16 is a standard sized frame that can readily be purchased at many Michaels or other craft stores.)
Questions or comments? Contact us at info@gausefineart.com